Contact Us
LAOEKSPERT OÜ
Mustamäe tee 18A
10 617 Tallinn, Estonia
Open:M-F, 9.00-17.30
Tel: +372 6 722 380
Fax: +372 6 722 381
GSM: +372 52 66 297
Need Advice ?
Chair Classic with high footring
Code: 10-5110101
Goods in stock, delivery time: 1-4 days
238.50 € 265.00 €
Price excludes VAT
This chair has back rest and seat made of polyurethane foam, which is both tough and easy to clean.
The "Euromatic"-mechanism enables variable adjustment of both back rest and seat.
Polyurethane foam is practical, easy to clean,with good seating comfort and very tough even in harsh environments.
Seat dimensions 390x390 mm and backrest dimensions 370x260 mm.
Backrest 16° forward and 6° backward, seat 12° forward and 5° backward.
Seat height 630-890 mm.
With ø560 mm steel base, footring in black powder laquer and 10 mm glides.
View full product information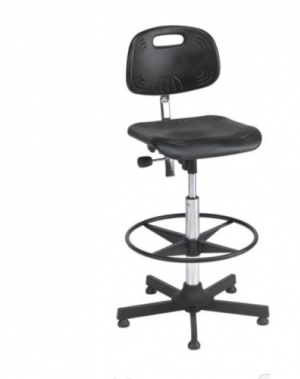 You may also like