Contact Us
LAOEKSPERT OÜ
Mustamäe tee 18A
10 617 Tallinn, Estonia
Open:M-F, 9.00-17.30
Tel: +372 6 722 380
Fax: +372 6 722 381
GSM: +372 52 66 297
Need Advice ?
File cabinet 1950x915x457, 4 shelves RAL7035
Code: 50-HA1950H
Goods in stock, delivery time: 2-5 days
198.00 € 220.00 €
Price excludes VAT
The dimensions of the archive cabinet are HxWxD (mm) 1950x915x455.
Quick and easy assembly.
Durable steel sheet cabinet, powder coated.
Body, shelves and doors are light grey RAL 7035.
Cabinet doors are equipped with reinforcement ribs and pads for soft closure.
400 mm deep Stemo plastic boxes are suitable for installing inside the cabinet.
Standard equipment includes four painted shelf plates with adjustable height.
Load capacity of each shelf plate in case of uniform load is 70 kg.
Adjustment step of the shelf plates is 20 mm.
Standard equipment includes turn handle and cylinder lock with two keys.
The doors have a 3-point locking system.
Delivered in installments.
View full product information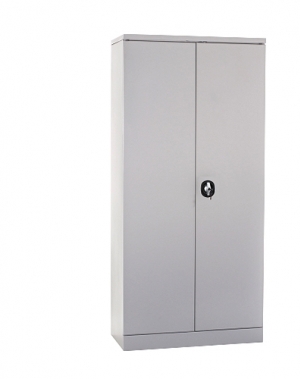 Similar and compatible products